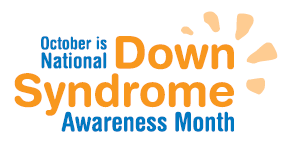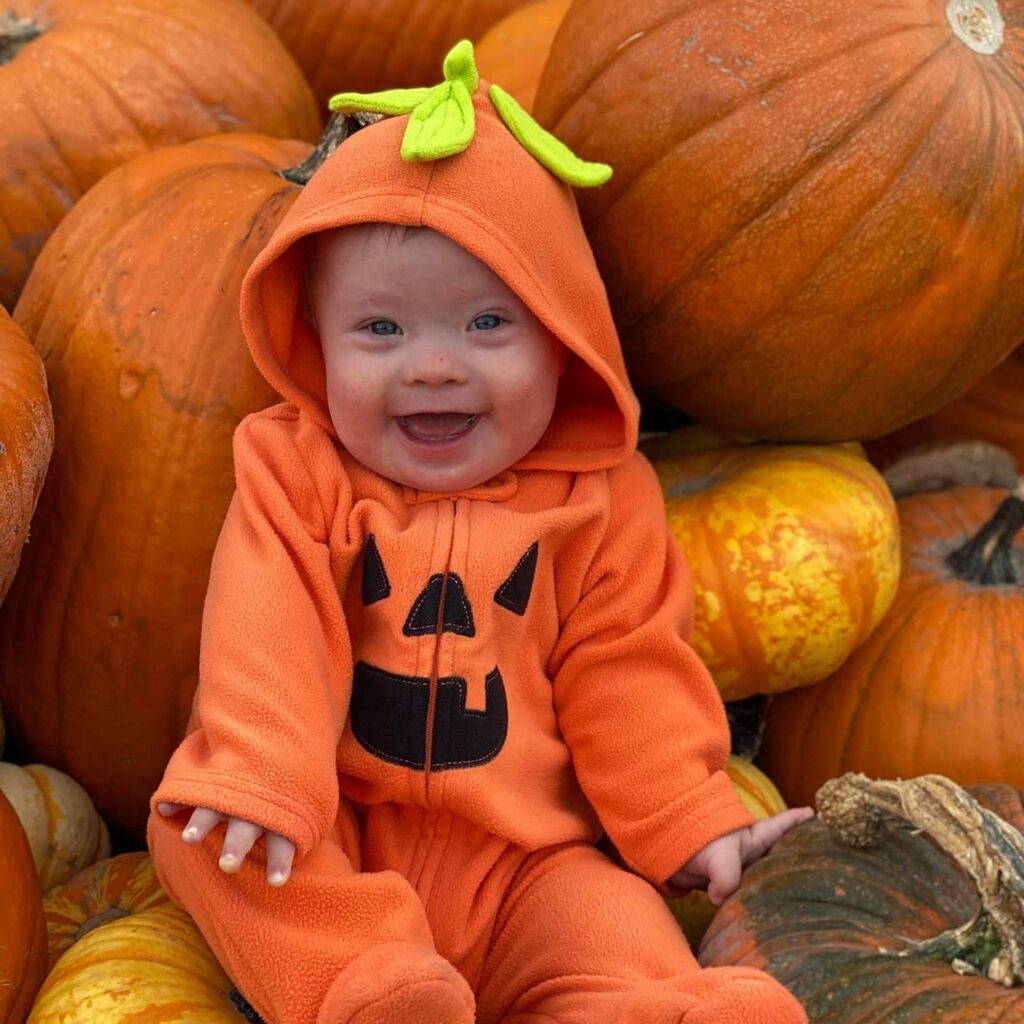 Wow, I can't believe it is already October. This month is very special for our family. Not only is October Down Syndrome Awareness month, but it is also Spina Bifida Awareness month. (see my next post) Why is that important to me? Because our family has been blessed with BOTH!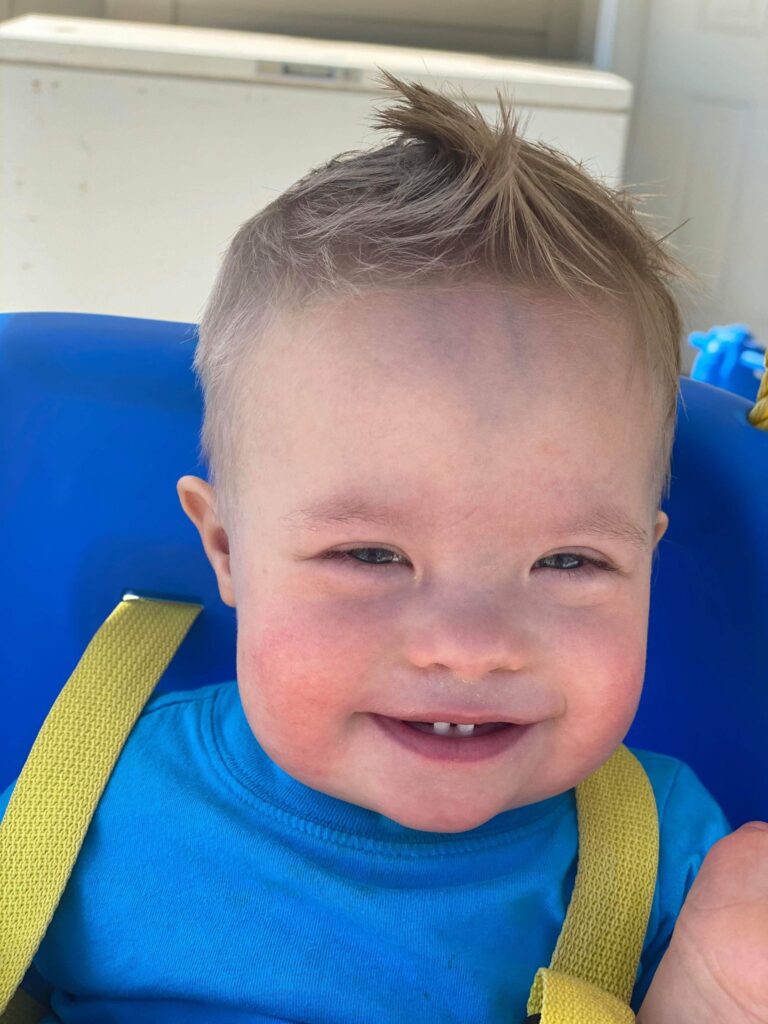 First came my darling nephew, Nash. His arrival was super scary and it was touch-and-go for several days. I don't want to get into the medical details but let's just say, he is definitely a miracle!
Now, at 22 months old, he is thriving! His sunshine demeanor and heart-warming smile are one of the many, many, attributes this lil guy has. We celebrate his every milestone, his every achievement, even what some may consider a small improvement. He has taught us all so much in just these short 2 years. My biggest takeaway? He is able. He is able to live a FULL, happy and successful life. He is able to participate in all that life has to offer.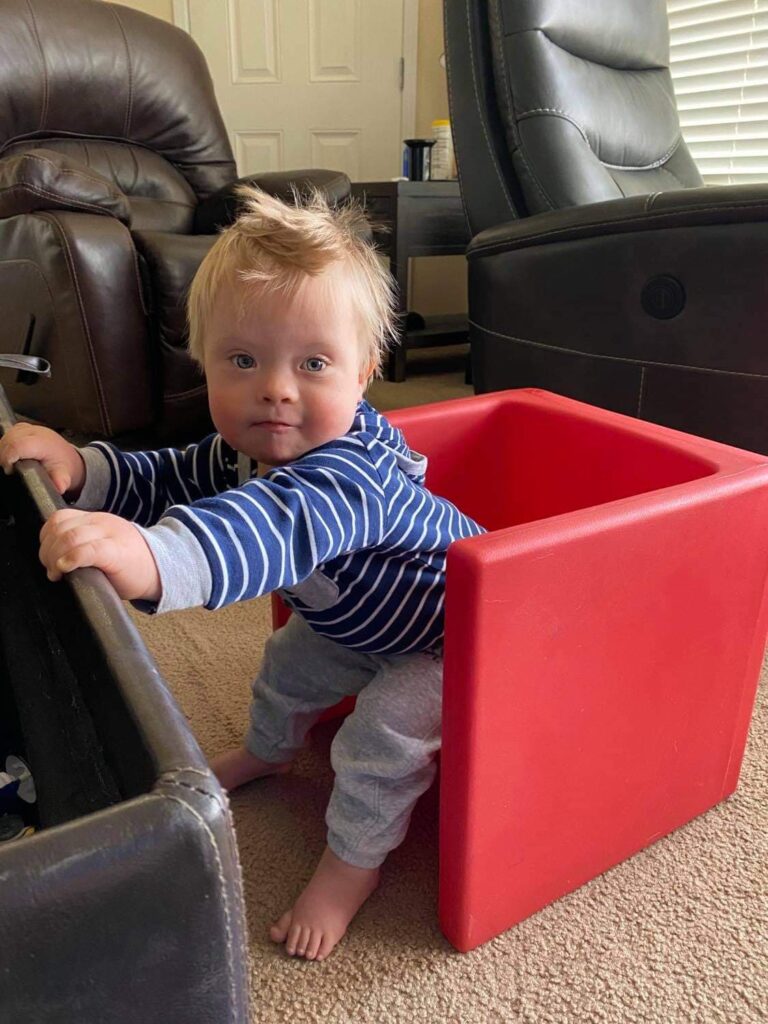 Let's celebrate their ability! Their ability to be and do so much more than we ever gave them credit for. Instead of looking at his DNA as a negative mutation, we look at it as an "angel" mutation. He is an angel. He brightens our lives with every breath he takes. We are the lucky ones to have been given this gift. HE is lucky because he got the best mama, my little sis. She has had to learn so much, not only in the medical care for him, but how to teach him, even the little things like sipping water from a cup, or straw! (which was a HUGE achievement this month) She has taught him sign language and he knows over 35 signs. It is seriously the cutest thing to watch. He is always blowing me kisses on our video chats and signs, "auntie" constantly.
So, happy Down Syndrome Awareness month, my little Nash! We are definitely AWARE of you and all the Down Syndrome Angels among us!