I teamed up with my TV bestie, Dawn McCarthy of DawnsCorner.com to bring viewers our Holiday Beauty Stocking Stuffers segment which aired nationally on Celebrity Page TV!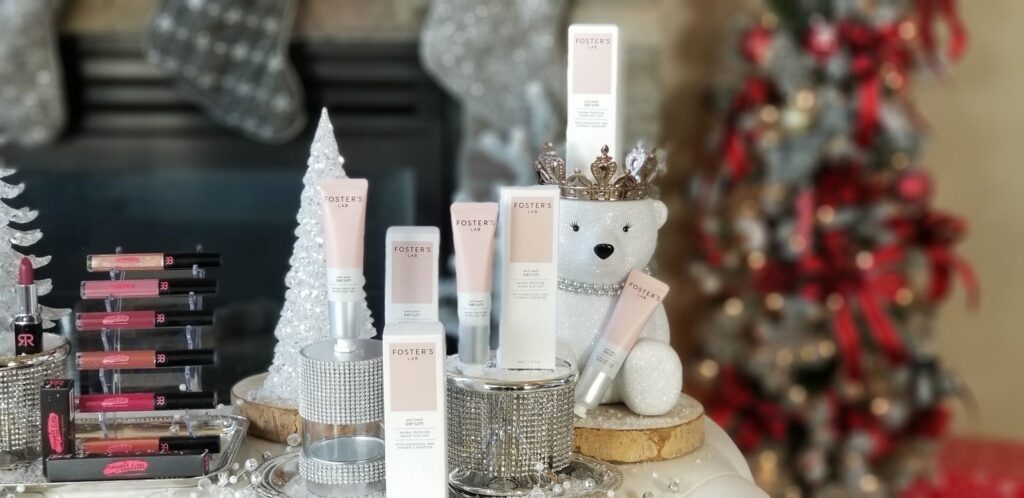 First up, one of our favorite Powerhouse serums is from Foster's Lab– It Repairs, Protects and Renews your skin and is a celebrity favorite!
What's so great about this serum is that it's packed full of ingredients that you would have to spend hundreds of dollars on multiple serums to get. Also, this is a go-to of mine when I am on-set doing Make-up on Celebs.
It's under $50 and it also protects and repairs from Blue Light since we all are guilty of spending too much time in front of our screens. It also protects from environmental pollution.
With multiple anti-inflammatories this will give you brighter skin tone and help reduce any acne with ingredients like: Bakuchiol, Vitamins A & C & Cacao seed extract.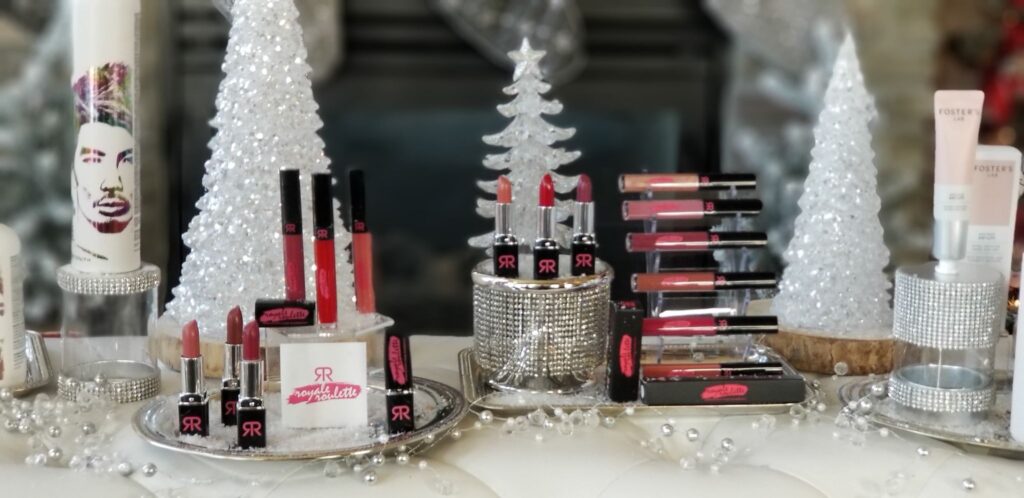 Now for a favorite and must-have stocking stuffer- Lipstick & Lipgloss from Royale Roulette.
Not only are you going to look good in this lipstick but you are going to feel good because they donate $1 from every product purchased to a charity, and this line is vegan, cruelty-free and Non-GMO.
Right now till the end of the year all their lip products are $10! What are you waiting for? Click here to order now.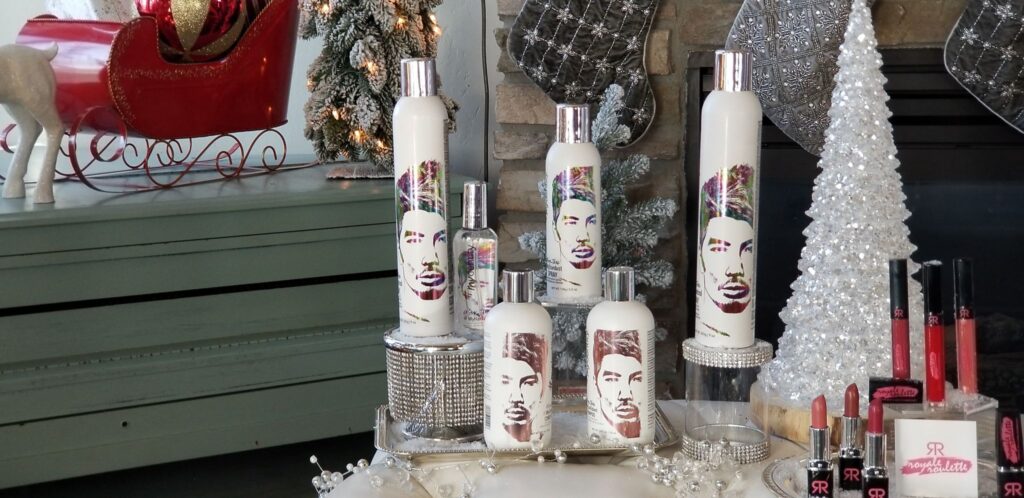 Now that we have covered Skin & Makeup for our stockings, we are excited to tell you that you can now purchase Guy Tang's hair care line under $35 at Ulta.com. It was previously only available to professionals.
When on set I HAVE to make sure my clients' hair holds it's style while looking shiny and fabulous. Guy's #MyControl Medium Sculpting Spray is NOT your regular hairspray. It doesn't feel sticky, wet, or hard. This super fine mist spray creates a touchable moveable hold you'll love. It's also great for layering and bulking up the hair.
I have really dark hair, and I love that this spray doesn't have a white cast that mutes the vibrancy of the hair, but instead it adds shine and makes hair look super healthy.
Be sure to add Guy Tang's #MyDentity Styling line to your stocking!
Happy Holidays!