The holiday season is my favorite time to shop for NEW Beauty products.  Brands tend to launch limited edition makeup collections and always have something fun and glittery.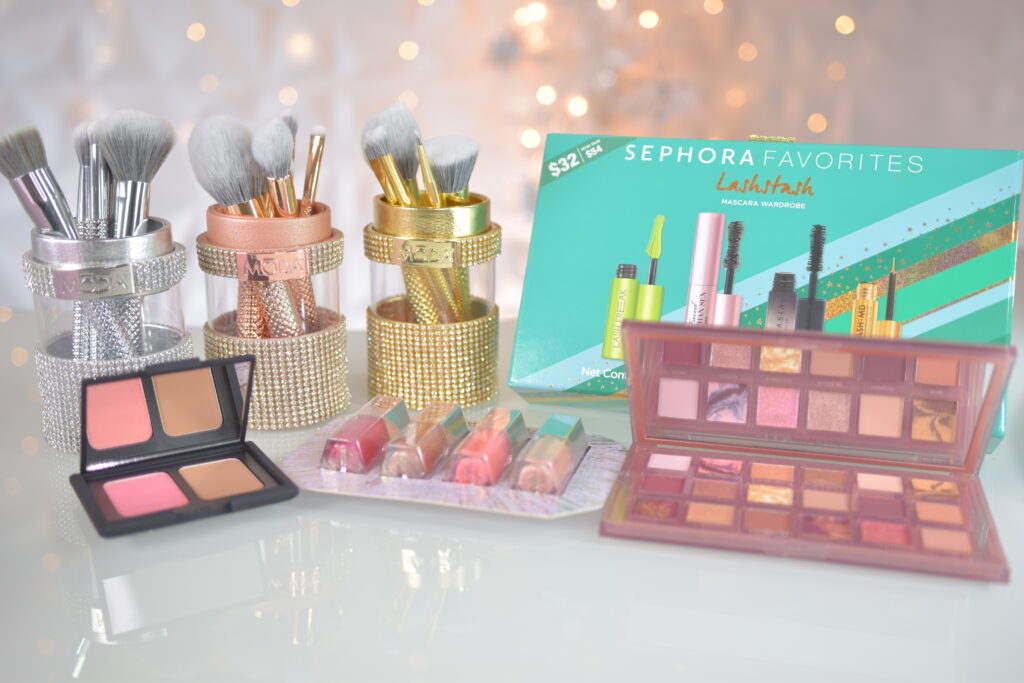 In this Holiday Makeup Tutorial I wanted to focus on a softer, less dramatic look, since most of us will probably be spending the Holidays at-home and not out on the town. (insert sobs here)
As a makeup artist, the most important part of any look is the application!  Using the right tools and brushes can help to achieve the perfect, blended makeup look.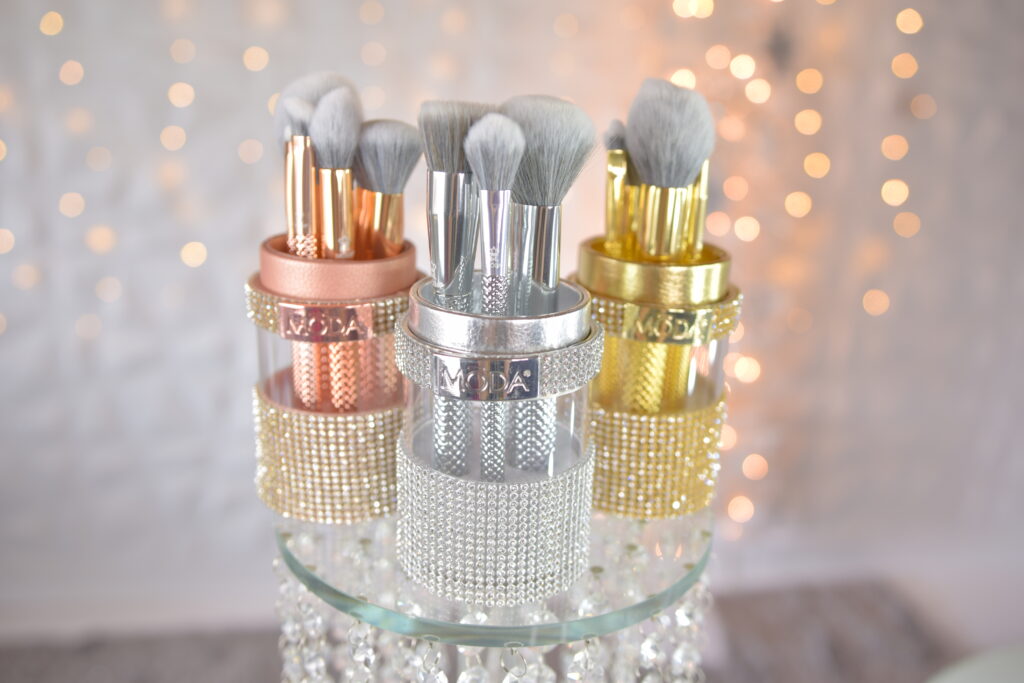 My favorite brushes right now are from MODA Brush.  They have so many styles to choose from and right now they have their metallic collections just in time for the Holiday Season. These are 5-piece Full-Face Kits that give you all the necessary brushes for a complete makeup look.  They also come in the perfect brush holder which includes a lid, so you can take them to go as well! They are $49.99 and can be purchased at ModaBrush.com

I'm a big fan of Huda Beauty and they just released their 18 eyeshadow palette in "Naughty."  This is a gorgeous palette complete with a variety of textures, finishes, and colors.  These are flattering shades on any skin tone. Right now this palette is available at Sephora and HudaBeauty.com for $67.
I ALWAYS add lashes to my makeup looks, and this particular look had me reaching for my KISS Blowout Collection lashes in PageBoy.  These are the perfect flirty lashes without being too dramatic.  I applied them with Kiss' new Lash Glue Liner in black.  Such an easy-to-use application to falsies!  Simply line your lashes with the eyeliner and then press your lashes onto the line!  No mess, no sticky fingers, no problem!
To brighten up the face I used NARS Blush Duo to add contour and blush to my cheeks for some added color.

To finish the look I used Fenty Beauty's NEW Limited Edition Gloss Bomb Mini Lipgloss Kit.  This kit is $36 and is only here for the holidays!  They have 4 beautiful shades of lipgloss and they taste good too!  You can find this kit at FentyBeauty.com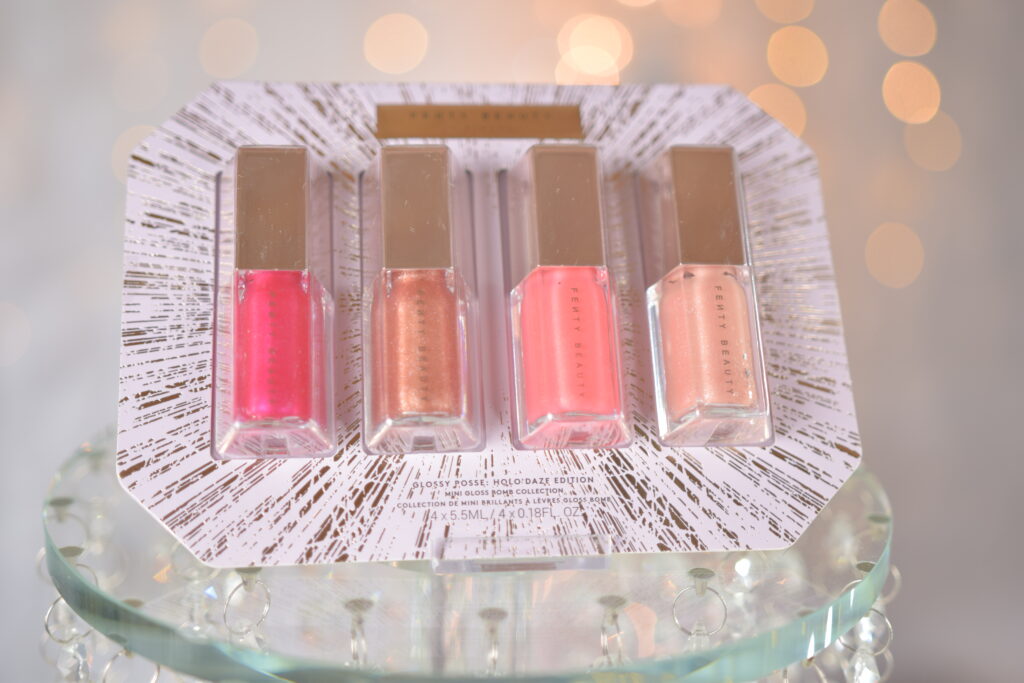 Wishing you all the best this Holiday Season.

xoxo,
Missy