You don't have to break the bank to have luxurious products that work!
I visited my friends on CBS Affiliate – KUTV's Fresh Living to share all the wonderful Beauty Products I found. We had a blast playing with products! I love how Kari will dive in and sample anything and everything! These ladies are so much fun!
We started off the show with COLAB Dry Shampoo. YOU GUYS! This formula will change your life! This amazing product is from the UK and was recently launched here in the US! Score! They have amazing fragrances (my fave is Fruity, and my daughters LOVE Unicorn, go figure). You can grab a can at Walmart or Target for only $5.49!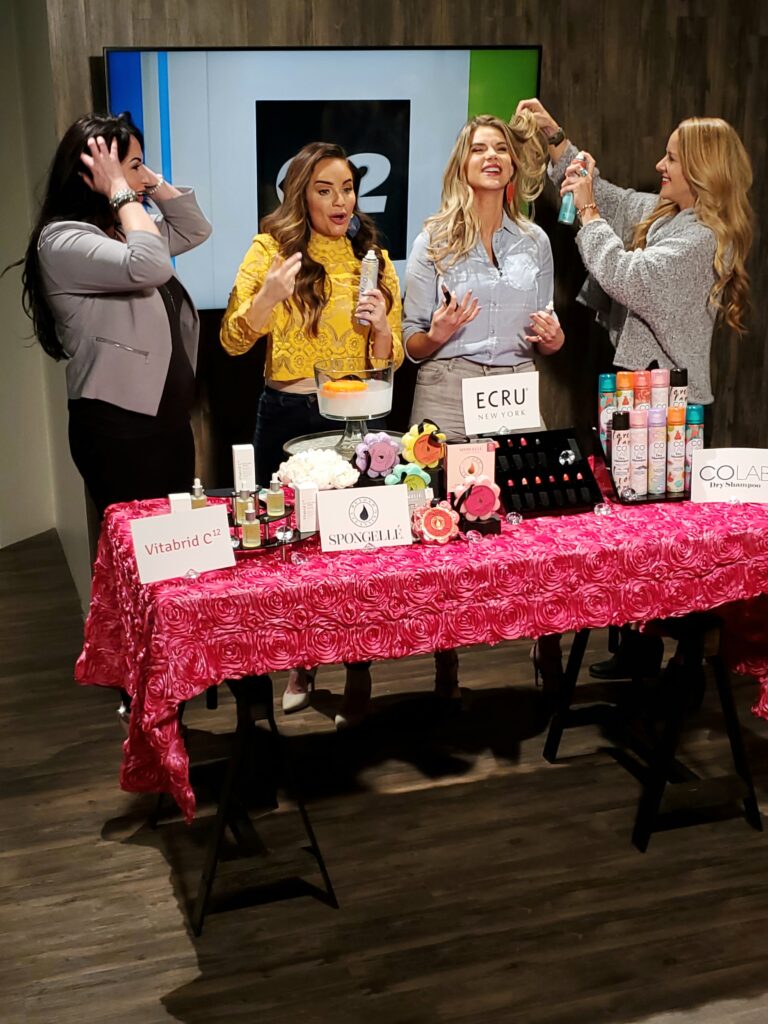 Next up is ECRU New York Velvet Air Moisturizing lipsticks! Game Changer. I normally DON'T wear lipstick, because I hate the heavy feeling on my lips. Not with this formula! We slathered on some beautiful colors and experienced the light-as-air Velvet finish. Did you know this product goes on with a soft satin finish, but you can easily change it to a Matte finish with just the swipe of your finger? UHH…Mazing! For $24 at ECRU New York.
Oh, Spongelle, how I love you! These incredible body wash infused buffers are designed to cleanse, exfoliate, massage and nourish! Plus they smell delicious! You will NEVER go back to your boring Loofah again! Trust me! Also, you get over 14+ uses with this one product! SCORE! Pick out your faves today! Only $14.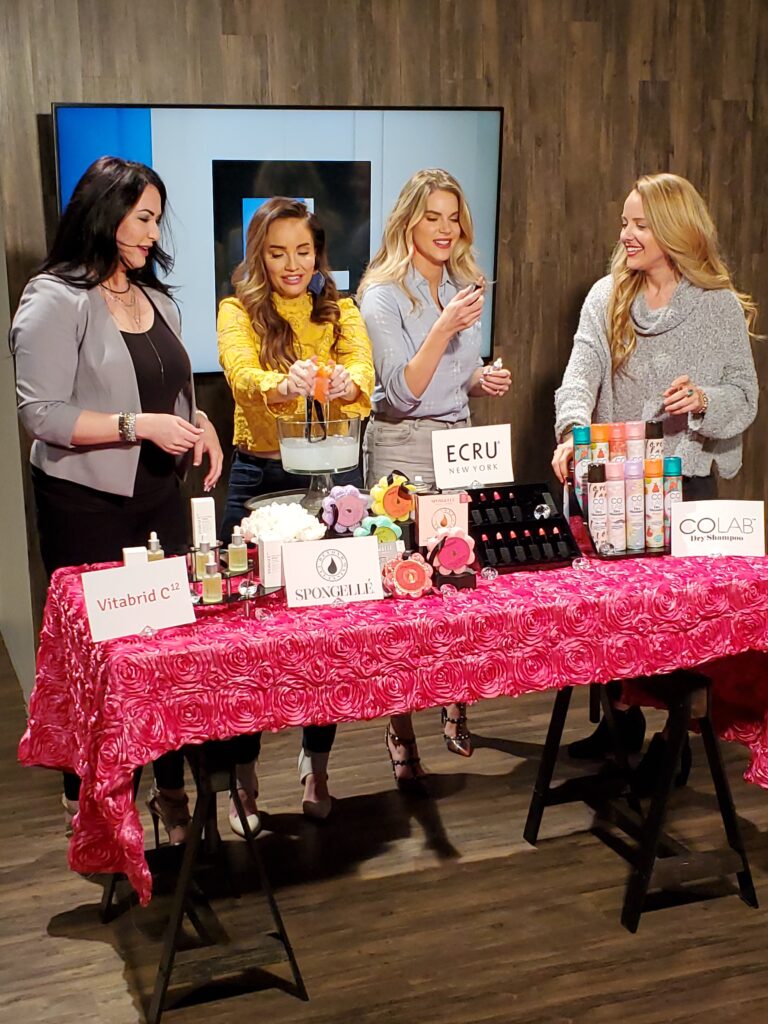 Last but not least is Vitabrid C12's Dual Drop Serum. I am a serum junkie! I use it all the time, not just for day and night but anytime I want to refresh my undereyes. This stuff is like magic! Using a stabilized form of Vitamin C, this product is quickly absorbed (no oily or greasy residue) and it is packed with benefits for skin that looks and feels brighter, firmer and deeply hydrated. (My UTAH friends, you NEED this!) This product normally retails for $62 but from now until March 31st you can get it for 84% off! Yep, just pay $9.90 by going to their website and using Code "ALLURE20" at checkout! You're welcome! 🙂
BONUS! I'm giving away products from each brand! Want to enter? Go to my Instagram @RebelBeauty for details. Good luck!
Share with me what your favorite Beauty on a Budget product is!
Stay beautiful my friends,
xoxo